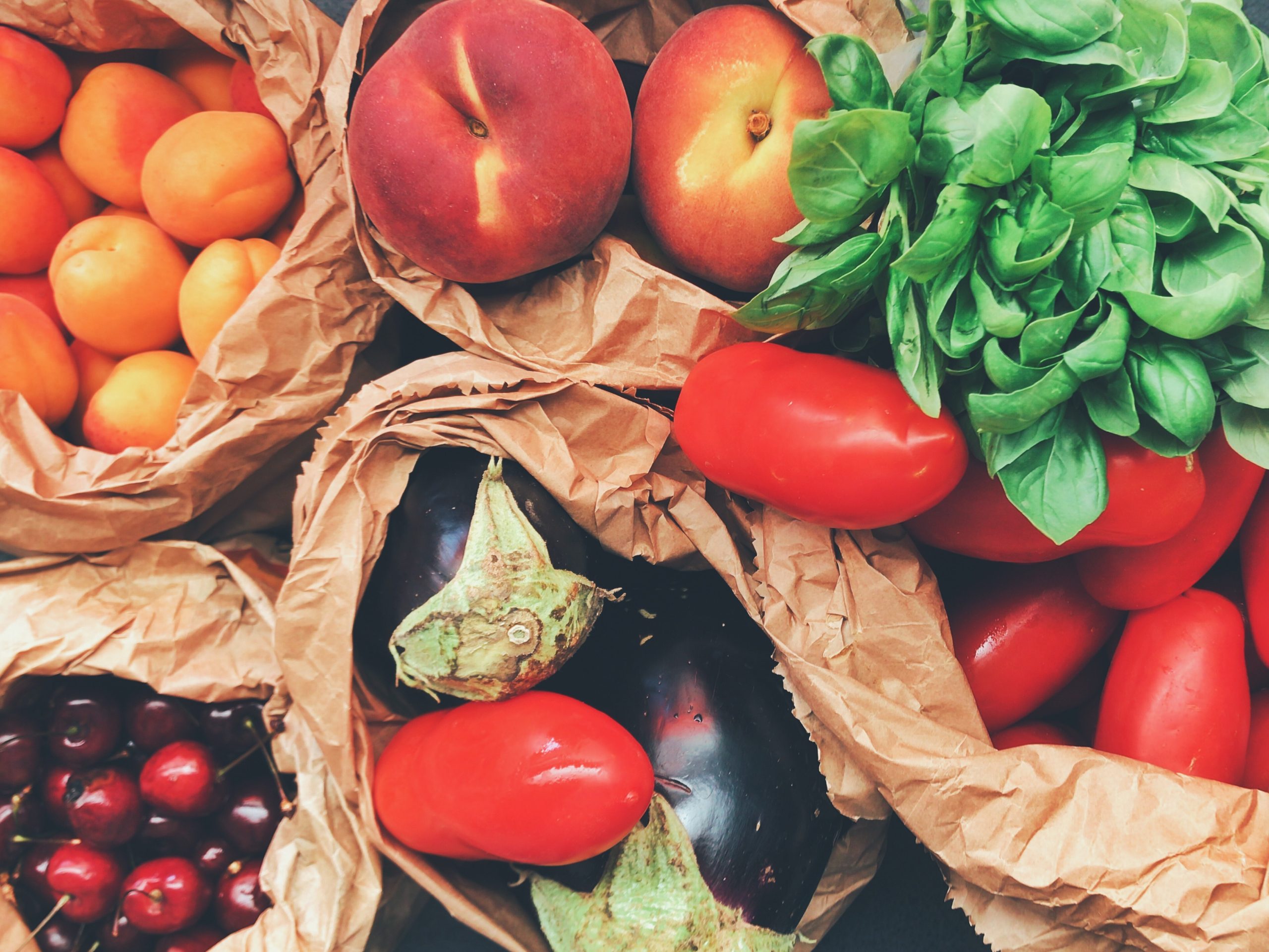 The Gathering Source food pantry offers a wide variety of foods that include fresh produce, meats, pizzas, cereals, and a variety of ingredients to make a nutritious meal! The pantry recently expanded to include personal essential items shampoo, conditioner, over the counter Advil, Ibuprofen, deodorant, toothpaste and toothbrushes.  We carry paper products when they are available. The food pantry provides you an opportunity to shop for what you need when you need it.  We may need to limit quantities of certain items based on its availability.
You may wish to consider using our food pantry if:
– There are times you have to make a choice between paying for rent and utilities or buying food
– There are times you do not buy food so you can pay for your medical care or medication
– There are times you do not eat so your children can eat
– There are times you do not buy needed food so you need to put gas in the car to go to work 
– There are times you buy a certain type of food because it is the cheapest and you cannot afford nutritious food
To register, you will need identification and proof of residency for adult members of the household along with full names and dates of birth for all members of the household. You can register when you visit or preregister online.
Pleases bring containers to transport your food home.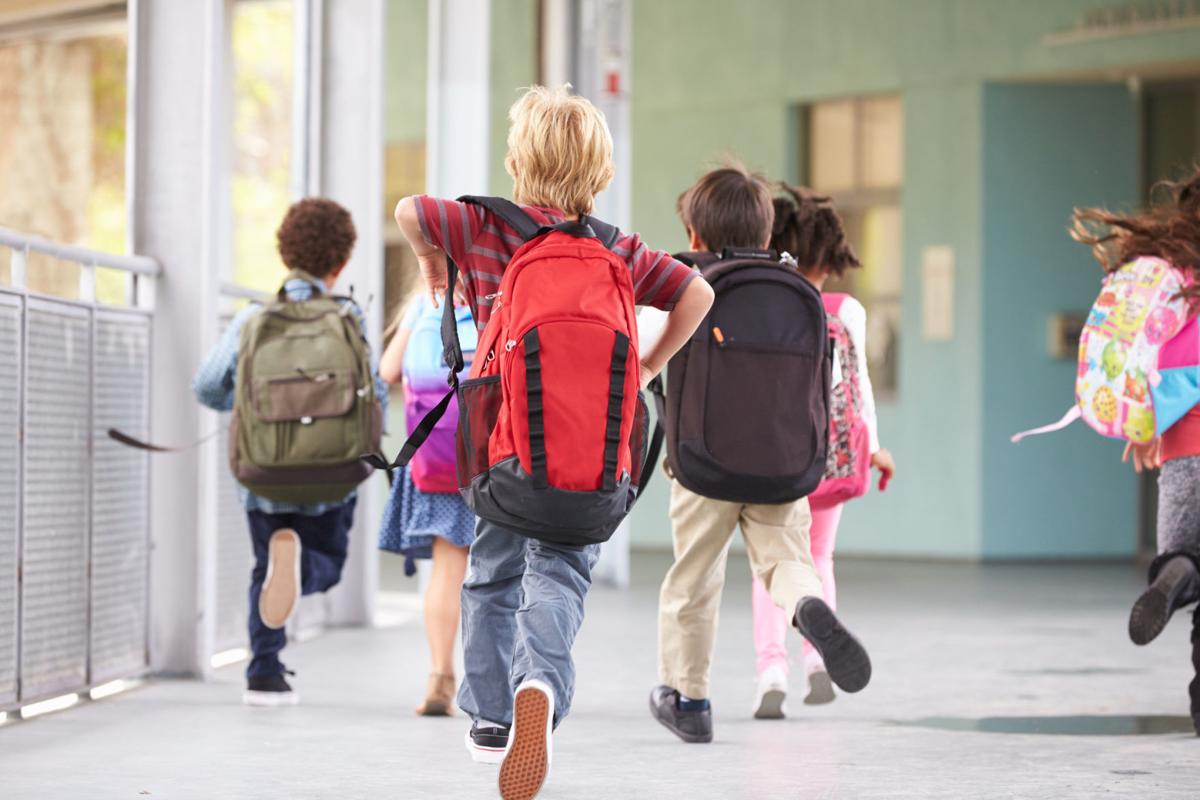 The Gathering Source provides school supply-filled backpacks for Dodgeland and Hustisford families in need.
We make a point of providing backpacks that fill each child with pride so they do not stand out from the rest of the students. The backpacks  and school supplies are assembled by volunteers and placed at the child's desk for open house.  To preserve a student's privacy and dignity, backpack recipients remain confidential.
Fill out our request form to request a backpack. 
Forms are due by August 16th, 2021 to guarantee a backpack on the 1st day of school for the 2021/2022 school year. 
As many as half of the children in our Dodgeland and Hustisford schools receive a free or reduced lunch due to lack of household income. For many of these children, school is their main source of food. 
The Gathering Source provides weekend meal packs for schoolchildren whose main source of food is school.  These meal packs include cereal, shelf stable milk, two simple to prepare meals, one or two nutritious snacks, and fruit.
The meal packs are assembled by student and faculty volunteers on a weekly basis and sent home with registered students each weekend. To preserve a student's dignity and privacy, recipients of the weekend meal packs remains confidential.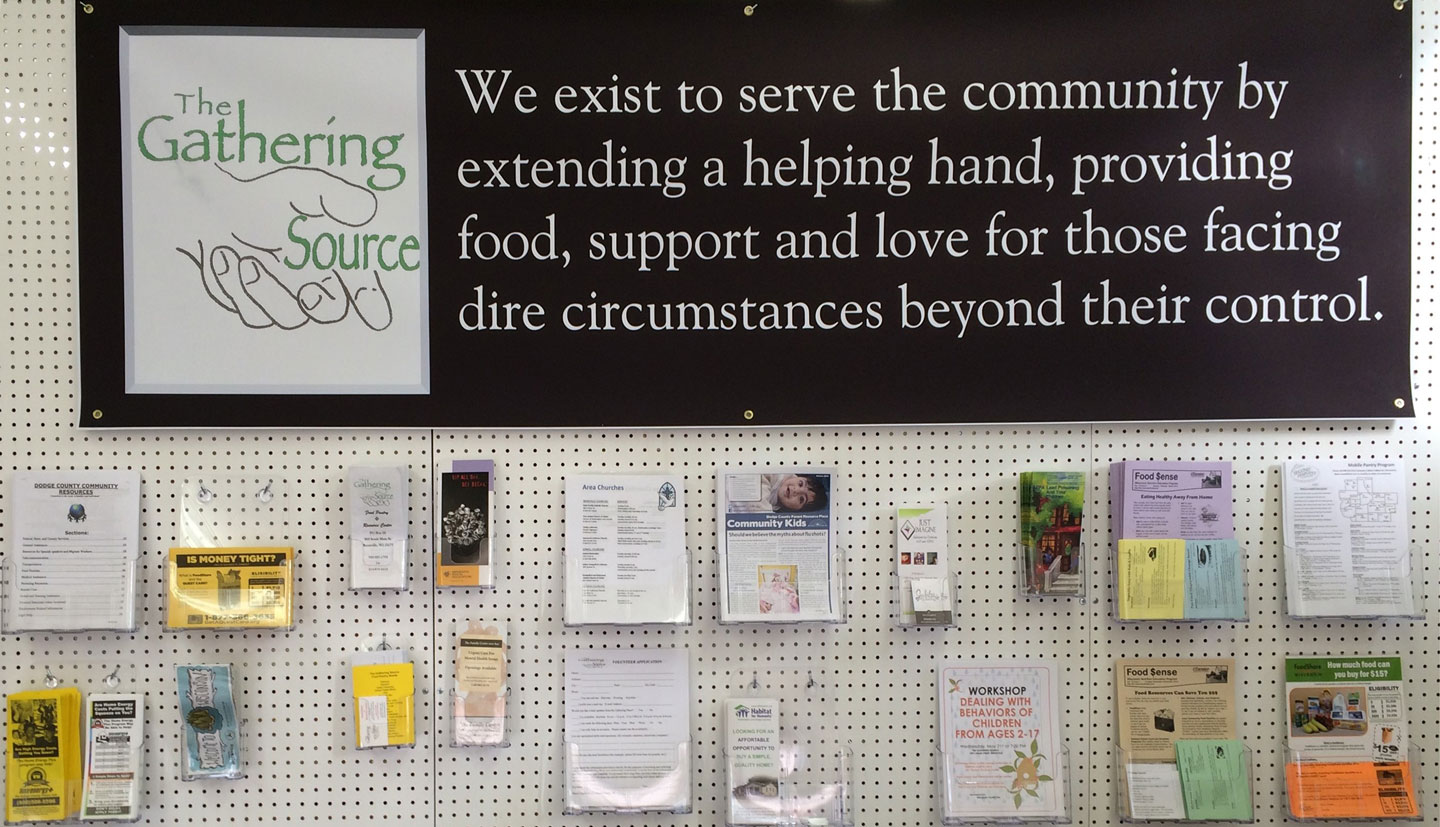 If you're looking for resources, please contact us.
We're happy to assist in any way we can.
W7115 State Road 60-16, Juneau 53039