We exist to serve the community by extending a helping hand, providing food, support and love for those facing dire circumstances beyond their control. Our commitment is to reduce hunger & provide a variety of educational programs and access to resources to IMPROVE the quality of life in our RURAL communities.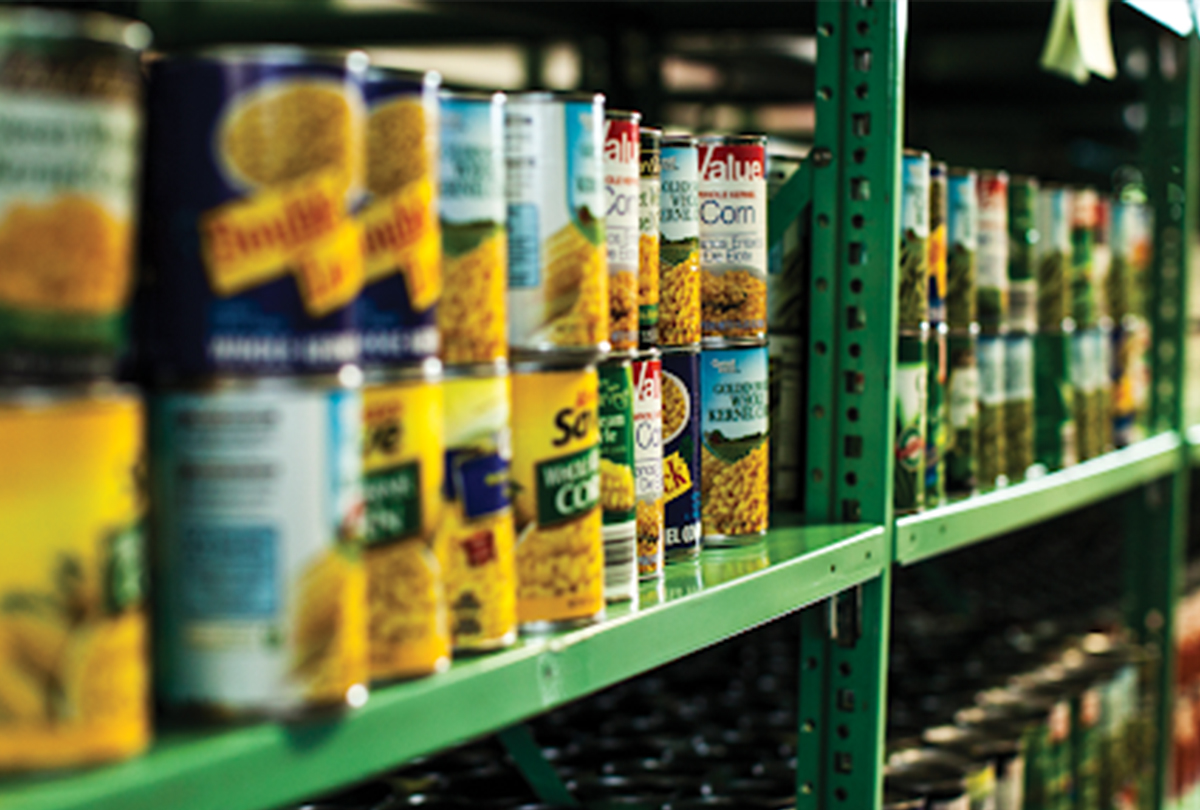 The Gathering Source was founded in 2010 with the simple mission of delivering food to 5 families in need.  As a result of the most recent COVID-19 economic impact, The Gathering Source Food Pantry currently provides food to over 200 households each week.
The Pantry is currently operating under COVID-19 guidelines providing drive-up service only.  The pantry is not currently open to the public.  Guests are asked to stay in their car and they receive a prepackaged variety of food that includes dry goods, meat, produce, pizzas and additional ingredients to make a nutritious meal.
When open to the public, The Gathering Source food pantry is a "choice" pantry allowing guests to "shop" for the food they need.  The pantry stocks a wide variety of foods such as fresh produce, meats, pizzas, cereals, pastas, grains and other ingredients to make a nutritious meal.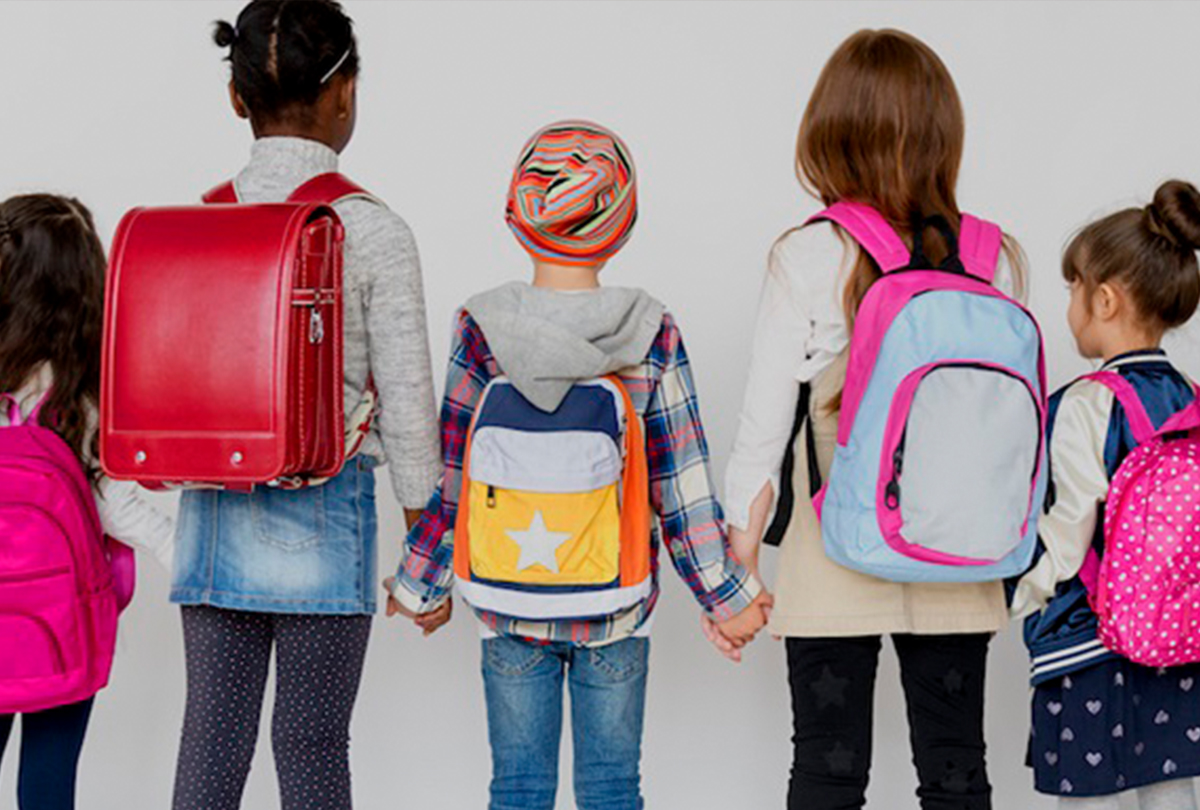 In a time where school funding in Wisconsin continues to decrease, the burden of providing school supplies for students now belongs to the parents. More than one-half of the children in our Dodgeland Schools come from low income households.  Parents cannot afford to pay full price for lunches nor can they afford school supplies for their children.  
Well, they say it takes a community to raise a child.  Caring individuals, school staff, businesses, churches, and organizations make it possible for The Gathering Source to provide schoolchildren of families in need with school supply filled backpacks each fall. The only thing making a Gathering Source backpack different from any other backpack are all the people that contribute their time, talents and gifts to make these backpacks possible.  Each child receiving a school supply filled backpack will not stand out from the rest of the students.  
Each backpack is assembled by volunteers and the Dodgeland staff places the backpack at the child's desk for the first day of school.  To preserve a student's privacy and dignity, backpack recipients remain confidential.
More than half of the children in our schools need a free or reduced lunch due to lack of household income. For many of these children, school is their main source of food. 
Each week during the school year, The Gathering Source provides over 150 weekend meal packs for children whose main source of food is school.  These meal packs include cereal, shelf stable milk, two simple to prepare meals, one or two nutritious snacks, and fruit.
The meal packs are assembled by Dodgeland student volunteers on a weekly basis and sent home with registered students for the weekend. To preserve a student's dignity and privacy, recipients of the weekend meal packs remains confidential.
Sharon Snow – Founder and President  
Born in Reeseville was born and raised in this area.  She was a mail carrier for several years and is connected to the people in the communities we serve.
Laurel Lunde – Executive Director 
Born in Reeseville, she served 32 years with the Department of Veterans Affairs as a Decision Review Officer.  She has a background in nonprofit work and has recently served on the Dodgeland Schools Mission and Vision Committee as well as the Second Harvest Food Bank Partner Agency Conference Planning Committee.  She is a member of the Dodge County Interagency Committee and Second Harvest Network Advisory Council.
Amy hails from Clyman and is the Director of Dodge County Emergency Management.  In her current role, Amy has facilitated planning, training and exercising with agencies, organizations, and municipalities throughout Dodge County.  Amy currently serves as the President to the Wisconsin Emergency Management Association (WEMA), which has allowed her to collaborate on workgroups and projects with other counties throughout Wisconsin and FEMA Region V.  During times of emergency, Amy coordinates with local municipalities and responders, various departments and divisions in the State of Wisconsin and with Federal Agencies. Amy is a member of the Dodge County Executive Law Enforcement Agency, Dodge County Fire Chief's Association, Dodge County EMS Association, and the Dodge County Inter-Agency group.  Amy was born and raised in Dodge County, she and her husband have chosen to stay and raise their family in the Clyman area, where they are a part of the same hard working, family oriented community and school district she grew-up in.  Amy is a first responder with the Clyman Fire Department and Assistant Sunday School Administrator at her church.  Amy believes that being an active volunteer and community member has helped her build the knowledge, experience, and relationships necessary to be successful in her professional and personal life.
Pattie Carroll – Board Member 
Is from Hartford and is the Family Living Education Coordinator at UW Extension in Juneau, WI.  Her professional title is Assistant Professor.  Memberships:  Epsilon Sigma Phi Grants Committee co-chairperson 2011 to the present:   Wisconsin Extension secretary 2012-2014 and awards committee 2015 to the present. Since 2011, she has been on the MPTC Early Childhood Advisory Board.  Awards include Florence Hall State and National Award (WEAFCE and NEAFCS), Ellen Fitzsimmons Promising Career Award, and Public Issues Leadership Development Conference in Washington DC.
Esther Pollnow – Secretary 
Esther Pollnow has her MS in Education and enjoyed a career as an Educational Therapist with Rogers Memorial Hospital.  She was co-chair for the Regional Science Fair for the Association of Christian Schools.  Esther has served as Christian Education Director at Assembly of God Church in Hartford and Columbus Assembly of God.  Esther also has a background in farming as a co-owner of New Salem Farm.
Sandra Klister – Treasurer 
Sandra Klister has degrees in both public administration and political science. She has over 20 years of experience working in state, county and local government positions.  She is currently serving as the Municipal Clerk/Treasurer for the Town of Bristol in Dane County where she has been performing the accounting and managing the annual Town budget of over $1 million for the past 14 years.
The Gathering Source is an organization of volunteers.  There are no paid positions at this time.